Article published on September 11, 2019 by David.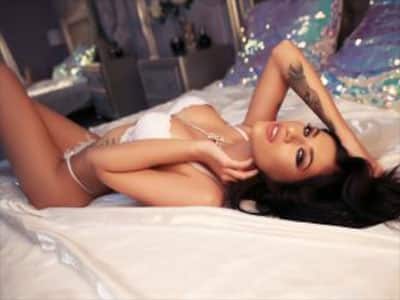 ImLive and LiveJasmin are two of my Top 10 Editor's Picks for best adult cam sites. Both sites have their own set of models with their own unique features but there are differences as well.
In this blog post, I will cover each of our rating criteria to review and compare these popular webcam sites. By the time you're done reading this article, you will be able to make an informed decision about which site is right for you.
Overall Impression
For the overall impression, I tested desktop and mobile versions on both sites. Both use a fast-streaming interface with the model profile page loading more models as you scroll down further on the page. The main categories on LiveJasmin are on the left sidebar with additional features such as promotions and awards on the top menu. Im Live organizes their models in a similar way but with fewer categories for filtering the models.
One feature that you'll find on Im Live but not Live Jasmin is the Multi-Viewer. Basically, instead of seeing a fixed image of the models, you get a live streaming video peek of multiple models at the same time. This lets you quickly peek inside many rooms without having to click through and enter each room.
Overall, both sites have a pleasant user experience but personally I prefer the red design of Live Jasmin with its superb list of categories.
Video Quality
There was a time when video quality was an issue on nearly every adult cam site. But these days most sites have a section devoted to HD webcams. On Live Jasmin, you can select the 'HD' category under the 'Show Type' section on the left. Im Live also has HD cams but I couldn't find an easy way to locate them. I even checked on the advanced search page but there are no categories for 'HD'. Therefore, you'll need to enter each room to view the video quality.
Since each model sets up her own microphone and webcam, there will be some models with better setups than others. However, Live Jasmin automatically sorts all the higher quality models at the top. This means that most profile images you're browsing will have a good-quality camera.
All in all, I give the slight advantage to LiveJasmin for having more professional looking models with an easier-to-navigate HD category.
Number Of Models
As I write this review, I counted over 800+ models online at LiveJasmin and there were 408+ online at Im Live. So Live Jasmin has about twice as many models online. For free chat models, Live Jasmin also has a better selection of girls with the majority of models currently available in their public free chat rooms. Im Live also has free chat models but they aren't the majority as most girls are available in paid chat only.
For transsexual models, I counted 132+ 'Transgirls' at Live Jasmin and 41+ transgender models at Im Live. So Live Jasmin is also the winner for having the most transsexual models.
Both sites do have an excellent choice and you will have no problems finding a beautiful and willing host on either site. But overall, Live Jasmin has a superior model selection with more categories to choose from.
Site Features
Im Live seems to be the busier of the two in terms of site features. The 'Candy Shows' are similar to the 'Party Chat' at Streamate which is basically a specially priced group show for multiple viewing members. These Candy Shows require a certain amount of tips before the model will begin her show. Once she gets a certain amount of tips, then she will begin her anal show, or whatever she has planned for that event.
Another feature of Im Live are the exclusive live 'Pornstar Shows'. These shows are free for members of the site and happen at fixed times during each month. For example, the next scheduled show is on September 18th featuring the curvy Las Vegas pornstar Alex Chance.
Live Jasmin on the other hand has the VibraToy feature that allows you to send vibrations to your model's sex toy. But Im Live has also recently added a similar feature on their site with a vibrating dildo icon displayed at the top right corner of the model's image.
As an incentive to join, Im Live has a better offer of 50 free credits on your first purchase where Live Jasmin is currently offering 9.99 free credits for those who create a free account.
Overall, Im Live has a better selection of unique features not found on other sites.
Site Usability
The user interface is an important aspect of a live cam site. Live Jasmin uses a modern design with all their online models displayed on one page. You simply click 'view more models' to continue scrolling down with a convenient category list on the left for locating specific models. You can browse by age, ethnicity, willingness (anal sex, close-up, sex toys, smoking, striptease), language (Spanish, German, Italian, French, English), and price.
Im Live also is easy to navigate with model type filters similar to Live Jasmin but appearing at the top of the model profile listing. This makes it more difficult to filter the models as you would need to scroll back up to the top to the top of the model index page to select one of the filters.
Overall, Live Jasmin has a friendlier user experience both for laptop and smartphone users.
Value For Money
Of all our rating criteria, perhaps none is as important as the price. Overall, I found there to be a better selection of low-cost models at Live Jasmin. The newly registered performers start off at a special introductory price of only $0.98/minute. You can easily find these models by clicking on the '0.01 – 0.98' category under the 'Price' section.
Im Live also has models giving private shows for $0.98/minute. But right now there are only 4 models at this price at ImLive.com compared with 140 models online at LiveJasmin.com. So clearly Live Jasmin has a better value for your money.
Final Verdict
So what's the better site, Im Live or Live Jasmin? If I had to choose only one site for private shows, I would choose Live Jasmin. I've been a member for years and I'm more comfortable with how everything works. The pay-per-minute rates are very reasonable and there's always a great selection of girls to choose from.
That's not to say that Im Live is a bad site and many of you will actually prefer their user experience. But based on my own personal experiences, Live Jasmin is the better site especially if you're looking to save money on webcam.