Cheap Cam Sex article updated June 21, 2023, by Author David.
Watching live cams used to be expensive, with high minute rates. Today the minute rates are generally lower compared to a few years back, but super costly cam sites still focus on the premium adult cam market.
For this article, I have picked out two cheap cam sex sites that both rank high according to our rating criteria—notice that these sites offer free cam sex shows in public chatrooms. You need to pay their minute rate if you want to be alone with the cam model in a private one-on-one live sex cam show.
Another thing to remember is that each model often sets its minute rates. So, there can be a considerable variation in minute rates between the cam performers on the same site.
Chaturbate – Private Shows From $0.53 per minute
It is one of the highest-rated adult cams at Live Cam Reviews, with cheap webcam sex and free sex cam show in public chatrooms.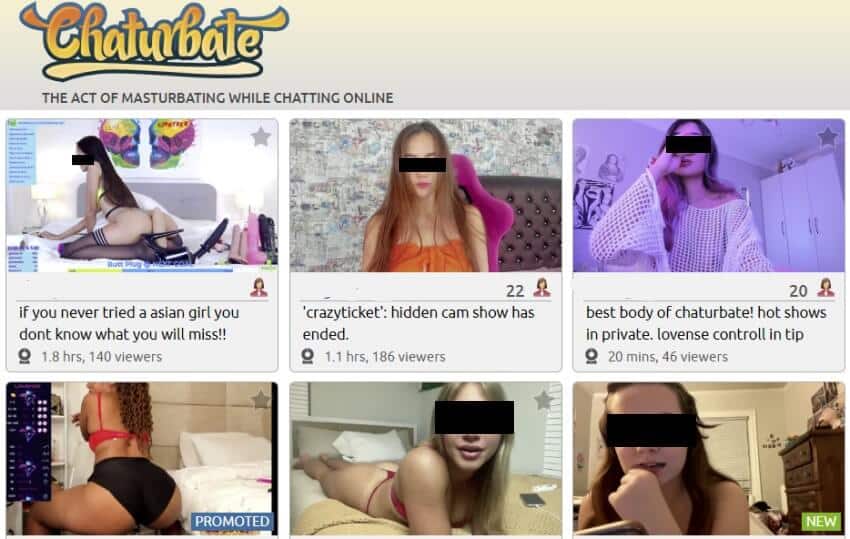 4,000+ Chaturbate broadcasters online
Free cam sex (public shows)
Private 1-on-1 from $0.53/min
Free to join
Last year, they celebrated its 10th anniversary with a competition where the Chaturbate community could vote for the best performers over the year. With millions of votes coming in, the winner was announced at a virtual award.
This cam site changed the sex cam market by offering free sex cam shows and low minute rates for privates.
From being a small adult cam site, they have grown to become one of the most popular cams on the internet, with 4,000+ live models online worldwide at any hour of the day, sorted by categories and sexual preferences. If you want to learn more about their male cams, please also read our review of the Chaturbate gay cams.
Chaturbate has the cheapest cam sex minute rates
The minute rates for private cam sex are set by each model, with the cheapest starting at 6 Tokens per minute. The price for one Token varies depending on which package you have purchased. Tokens are sold in bundle packages, each getting cheaper when buying a larger bundle.
One Chaturbate Token costs between $0.08 and $0.11, so the Token value depends on which package you purchase. For your first purchase, the most extensive package is 500 tokens. But after your first purchase, three more packages are available 750, 1000, and 2025 tokens.
Create a free account and unlock more features
Joining Chaturbate is free, and no credit card details are needed. Later, if you want to top up your account, you can do that by credit card, PayPal, cryptocurrency, Wire Transfer, etc. You can also upgrade your account to Chaturbate supporter, which gives you 200 tokens and access to all features.
Get all the details about membership in our full Chaturbate review, or follow the link below to start watching the cheap webcam sex shows.
Stripchat – Second Cheapest Camsex Shows From $0.65 per minute
Of all the 150+ cam sites we have reviewed, Stripchat is the site that has the second cheapest cam sex minute rates.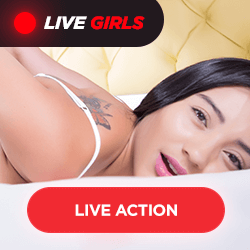 6,000 models online
Public live porn shows for free
Private shows from $0.65/min
Free membership
Stripchat is one of the most popular sex cam sites today. Here, you find thousands of girls, couples, transgender, and Stripchat gay cams from all corners of the world covering all sexual preferences.
Usually, when sites or businesses market their lowest price, there is only a small selection of goods for that price. But at Stripchat, you will get surprised out of 6,000+ models online, 1,961 offered the lowest price for their shows (8 tokens per minute).
Stripchat Token prices and minute rates
If you get the ultimate offer with 2350 tokens for $199.99, that will work out to $0.085 per Token. The cheap cam sex shows start at 8 tokens per minute, so it would be $0.68 per minute for the most affordable cam sex shows at Stripchat.

Join for free and take part in the 50 Tokens giveaway
As a first step, you can create a free account without adding any payment details and participate in their 50 Tokens giveaway.
Later if you would like to purchase Tokens, you can add payment options like a credit card, or why not use your PayPal account or Bitcoin.
Follow the link below, and it will take you straight to the live cams, or read our full Stripchat review first to learn all the site details.
Live Jasmin – From $0.98 (90% OFF on first purchase)
Live Jasmin has the most premium camgirls of the three sites in the article, and it's also a little bit more expensive than the other sites. The main difference is that you get fewer free sex cams here, you can chat for free with the girls, but usually no nudity during the free Live Jasmin chat.
1,500 models online
Chat for free
Private shows from $0.98/min
Create a free account and get 90% off on the first purchase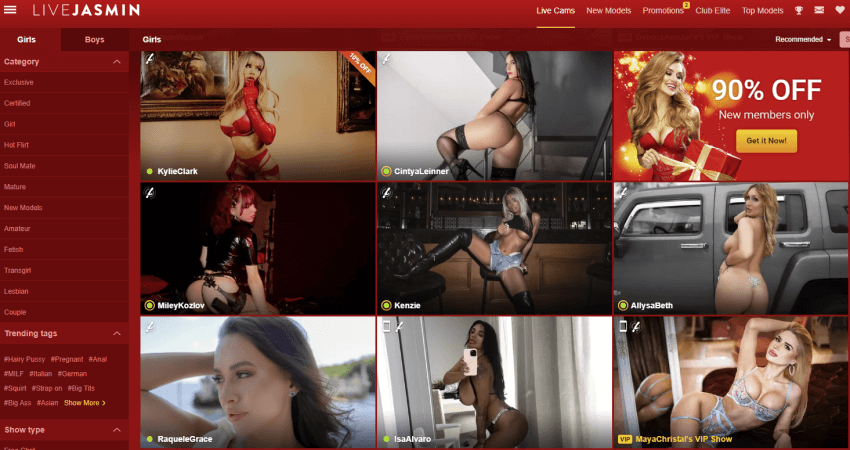 The full Live Jasmin review shows that they started in 2003 and grew into the most famous cam brand. It's hard to have missed seeing the Live Jasmin brand, and they also created niched sites like My Tranny Cams and Live Sex Asians.
Live Jasim is a premium cam with a wide selection of professional camgirls. The pricing isn't that expensive when considering the quality of the site and the models. The models set prices, and you can filter the page only to show models from the lowest price range, which is 0.01-0.98 credits.
Live Jasmin pricing and discount
The cheapest sex cams are found by sorting the models by the price range of 0.01-0.98 credits. When doing that, you find around 30 cams online in that price range, so the number of low-priced cams is much less compared to Stripchat and Chaturbate.
Credit can be purchased in bundles of $29.99, $69.99, $99.99, and $159.99, with more extensive packages offering slightly better value. New members get a great deal when signing up for Live Jasmin. Get 90% off on your first credit purchase. This is a great way to get your first sex cam experience cheaply!
Watch Live Jasmin Now & Get 90% OFF
Cheap Cam Sex – Summary
Chaturbate, Live Jasmin, and Stripchat are great options for finding cheap cam sex.
Here is a quick comparison:
Minute rates – Chaturbate $0.53, Stripchat $0.65 and Live Jasmin $0.98
Models – Chaturbate 4,000, Stripchat 6,000 and 1,500 Live Jasmin
Membership – Free at all three sites
Payments – They all accepts credit card, PayPal, and Crypto
If you are looking at only the lowest-priced cams, then Chaturbate.com is the best option for cheap cam sex.
But in terms of model selection, Stripchat comes out on top, and Live Jasmin if you want more professional cam performers. The pricing, models, and cam experience between the sites are close. But Chaturbate, with the lowest rates, emerges as the winner.
Recommended Reading For You