BimBim Review published on November 10, 2020 by Live Cam Reviews
Introduction
AW Empire has earlier given us some of the most popular live cam sites like Live Jasmin and Live Sex Asian (reviews). And now they have taken another step to deliver only the best content to its members. Their latest site BimBim doesn't only have one of the nicest designs I have seen yet it also has some of the most beautiful models or content creators as they call them.
With their track record of bringing live cam sex for almost two decades, they have now taken it to a new level. This is not a pure cam site, this's something new and fresh which gives you multiple ways to interact with the girls.
It's more like a social media platform, where you can interact with the girls by watching their stories, make live video calls, send gifts, etc. So this makes it one of the best sex cam on mobile experience.
Right now you get 30 Free Credits when you signup, so you have no reason no to try this awesome new platform.
If you are eager to see what they have created with this site I recommend to head straight over to BimBim and check out for yourself.
Impression
There are a few things so will notice when arriving at the Bim Bim home page. First is probably the girls you see, they all look stunning. I don't know yet about their hiring process at BimBim but these are not your average camgirls.
The next thing is the design. You can notice that they have really put in the time here to create a new fresh look and not just a copy of any other cam sites. Instead of focusing on showing hundreds of models online, they seem to be more about the quality. The girls are shown with a large profile picture and in the storyline on top of the page. Click on any profile picture to watch her story or video call here (first you need to signup for the free account).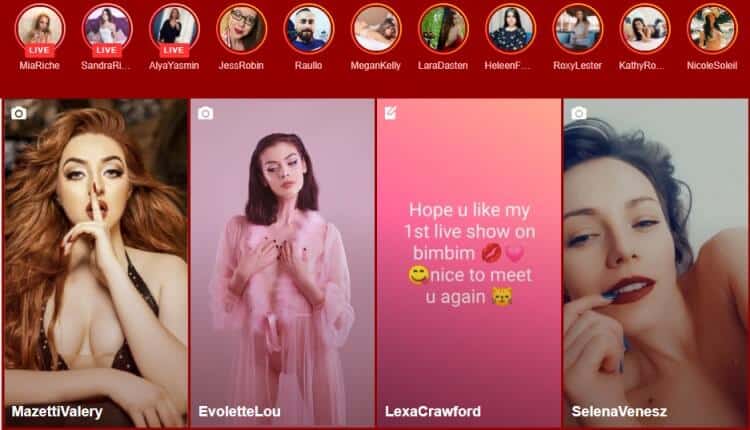 When creating BimBim they have taken into account that a large number of members today want to interact by using their smartphones. So the platform works great on both your desktop as well as your smartphone.
So What Is BimBim
This's not your traditional cam site. BimBim is more of a social platform where you can interact and watch content created by the site's models (creators). It's the best option for sex cam on mobile, with a design and functions that make it feel like you are on Instagram.
I really love this site and I signup and took advantage of the free 30 credits offer for new members. But, I can tell I have already top-up my account with more credits.
Below I will show you how it works:
First, click on any model on the home page.

For this BimBim review, I clicked on the model Lauren Colins and that took me to her storyline. Which you can unlock for free once you have become a member.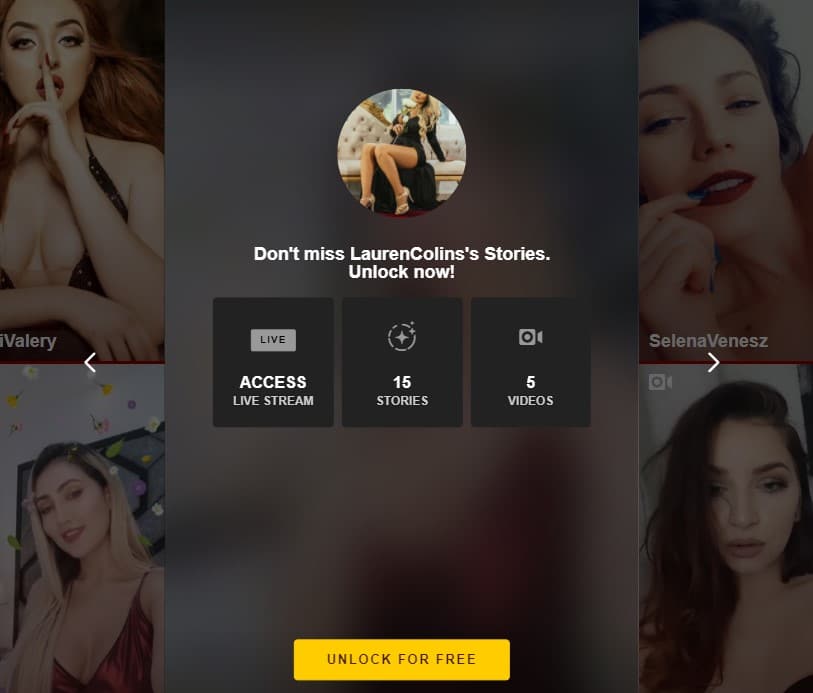 Now you can watch her stories just like you would watch a story on Instagram or Facebook. But the main difference I noticed here is that the stories are often much naughtier on BimBim.
From here you have a few options. You can send her a message for free, send a reaction emoji (1.5 credits), send a gift, make a voice or a video call (pay per minute). Clicking on the voice or video call symbol will show you the minute rate before making the call. Then click on call me to start your sex cam on mobile experience.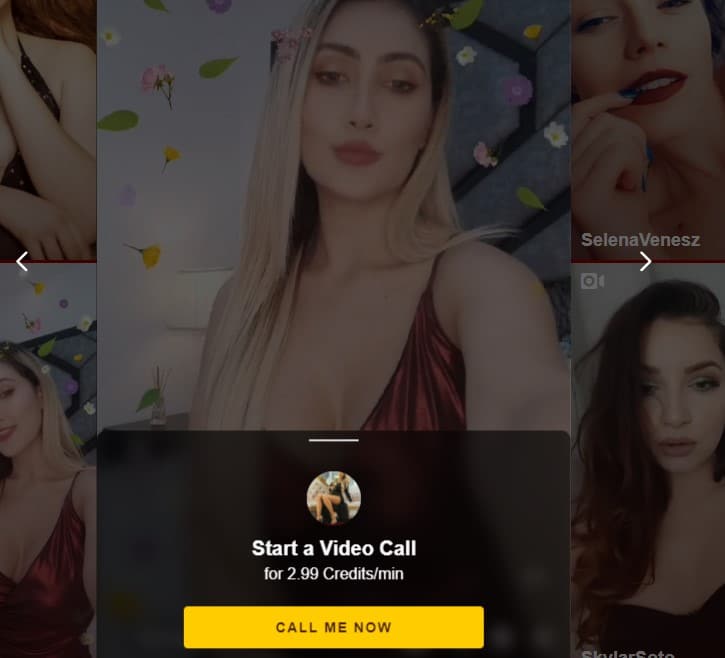 As you see this's not just a regular cam site. And the feeling is different here, it feels more personal and it gives a feeling of a more real connection with the content creators. The 30 free BimBim credits will give you about 10 min free interaction with a girl, so what are you waiting for!
Price
The 30 free credits are great but they will only last you about 10 min with a girl, so here are your options for buying more credits:
4.99 Credits get 2.5 Extra – $12.99
9.99 credits get 5 Extra – $19.99
17.99 credits get 9 Extra – $29.99
27.99 credits get 14 extra – $45.99
67.99 credits get 34 extra – $99.99
97.99 credits get 49 extra – $149.99
157.99 credits get 79 extra – $229.99
They also offer 50% OFF on your first purchase of credits, so make sure to take advantage of this offer before it runs out.
Conclusion
I have reviewed hundreds of cam sites and it's not that often something new and fresh hit the sex cam market. Most cam sites are basically the same with nothing really new added. So I really appreciate BimBim where they have tried to create something new.
Today when everybody is used to interact through social media platforms I think BimBim is being launched at the right moment. It has taken sex cam on mobile and joined it with a social media platform, with the difference that here you are able to make a video call and experience live video call sex.
I really recommend you to take advantage of the 30 free credits and try a live video call at BimBim.
Please take a minute and share your thoughts about the site in our comment section below.